Phil Harrington
Board Director – USA, Republic of Ireland, Northern Ireland (UK)
A physician by training, Phil has worked extensively on the integration of conventional and alternative medical treatments. He founded and grew Magna Group, the largest independent consumer electronics sales and marketing firm in Ireland. Upon moving to the United States, he became immersed in evolving technology and wellness making him uniquely suited to head a project using new techniques to improve healthcare.
Board Director – USA, Republic of Ireland, Northern Ireland (UK)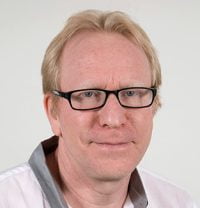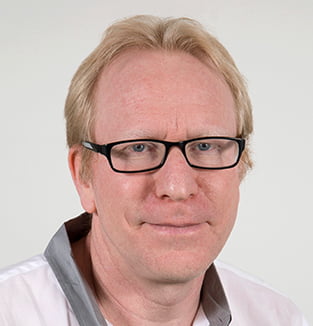 Marc Kravets
I've had the privilege to work for, and work with, some of the brightest minds in the marketing world, and that's allowed me to develop a set of skills I use now to grow business in this new multi-channel landscape. Launching campaigns, brands, or businesses using ROI based offline media, leveraging e-commerce and digital marketing to increase revenue and profits, and utilizing everything from TV to social to increase brand awareness.
Today's consumer can interact with a business or a brand in so many different ways, it's critical now to be where they want you when they want you, and to provide a streamlined enjoyable experience. I believe that capitalizing on this trend to monetize marketing dollars is table stakes. I enjoy the day to day challenge of building and optimizing campaigns, and see this ROI driven model as a discipline any organization can use to improve profits.
I'm a father of two soon-to-be college graduates and 4 dogs, originally from NY, now comfortably entrenched in Santa Monica. Running is my fitness passion and sanity check.
Board Director – USA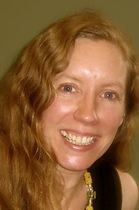 Róisín Ní Chéileachair
Róisín's background is in the creative media and applied communications industry. She has 20 years' experience, encompassing a range of positions in Irish broadcasting, production, management and senior management and across a variety of genres in radio, tv, and digital for which she has collected multiple awards. Her main focus has been radio, drama, multi-platform education, and commissioning, significantly contributing to developing and supporting the burgeoning media industry in Northern Ireland. She has also held key assessment and mentoring roles and has delivered several aspirational, one-off and ongoing CPD training programs to the sector across the island.
Róisín began professional training in holistic healthcare in 2005 and also now works as a therapist and personal process facilitator, primarily integrating body-mind psychotherapeutic techniques with Somatic Experiencing. She has been inspired by her many local and international teachers from the complimentary, medical and mental health communities with whom she trained and is passionate about supporting a state of well-being amongst those who work as front-line professionals, caregivers, therapists, and managers, particularly those affected by post-traumatic stress. Róisín is also especially interested in the influence of trauma on individuals and their groups and how this can impact and shape a society collectively – psychologically, emotionally, physically, spiritually and economically.
Board Director – Northern Ireland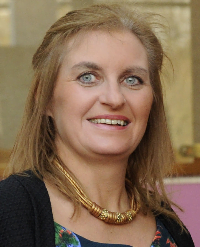 Anne Doherty
Board Director – Northern Ireland (UK)
Anne's passion over the past 30 years lies with mental health and well-being from early intervention and prevention perspectives. Initially qualifying as a Graphic Designer, from the National College of Art and Design Dublin, 1989, she developed a number of initiatives with RTE, National Museum of Art and Design and Collaboration North while also supporting young people at risk through arts initiatives with St John of God, FAS and subsequently back home in Belfast with Voluntary Services Belfast and the National Schizophrenia Fellowship. The voluntary sector appeals to her values and ethos which has resulted in her contributing to the growth and development of a number of small – medium sized 3rd sector organizations not least MindWise, where she holds the position of Deputy Chief Executive. Anne believes the key to success is the partnerships she has formed with the people she works for and with – most importantly the working relationships formed with those directly affected by mental health needs. Committed to life-long learning and reflective practice she holds a number of health care leadership and management qualifications including an MBA and is a Life, Executive, Mental Health and Wellbeing Coach and Coach Supervisor. She is currently instrumental in integrating Coaching into health care practice across disciplines and at all levels.
Board Director – Northern Ireland
John Kotick, JD
For over 35 years, Mr. Kotick has brought leadership, creativity and integrity to the nonprofit sector in Greater Los Angeles serving in such capacities as C.E.O. of Family Health Care Centers of Greater Los Angeles, Vice President for Community Programs for the Greater Los Angeles Affiliate of the American Heart Association and Executive Director of the Center for Health Care Rights. Experienced in healthcare, advocacy, and services to diverse populations, Kotick has also been a Delegate to the California Conference on Handicapped Individuals and the California State House Conference on Aging. Kotick has contributed to California State legislation including the "Torres-Felando Long Term Care Reform Act". A graduate of the University of Southern California with a J.D. and B.A. degree in political science, John Kotick lives in Los Angeles, California.
Board Director – USA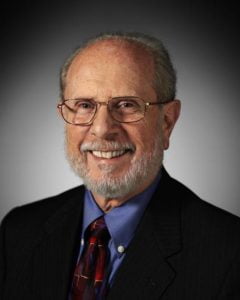 Don Allen
Board Director – USA
Don Allen is the founding partner of The Allen Group, a strategic investor relations and corporate communications consulting firm based in Liberty, Missouri. He previously served as Vice President of Online Resources Corp. in Chantilly, VA (since acquired by ACI Worldwide, Inc.), was Vice President of Corporate Communications for Incuity Software in Mission Viejo, Calif.., (now a business unit of Rockwell Automation). Before that he was director of corporate communications and investor relations for Quest Software, Inc. (Nasdaq: QSFT), in Irvine, Calif., and was director of corporate public and investor relations for FileNET Corp. (Nasdaq: FILE) in Costa Mesa, Calif. For eight years before that he was director of public and investor relations for Wonderware Corporation (Nasdaq: WNDR), also based in Irvine.
Allen earlier was a public relations and investor relations consultant specializing in high technology clients. He also held corporate public relations and investor relations management posts with Xerox Corporation in New York, with Digital Equipment Corporation in Boston, and with General Automation in Anaheim, CA.  He began his career as a journalist and bureau manager with United Press International. He holds a BA degree from the University at Albany (N.Y.), has studied for his MBA at the University of Southern California and has completed the Advanced Investor Relations Program at the Goizueta School of Business at Emory University in Atlanta, GA.
Allen served for four years on the Board of Directors of the National Investor Relations  Institute (NIRI), in Alexandria, VA, and chaired the board's External Affairs, Professional Development, and Marketing committees. He was a member of the NIRI Board's Executive Committee and of NIRI's Senior Roundtable. He served as the NIRI board liaison to the Canadian Investor Relations Institute (CIRI) board for three years. He is a past president of the Orange County (CA) chapter of NIRI and served on the chapter's Board of Directors for seven years. He now serves on the board and is president of the NIRI Kansas City chapter. In 2013 he was honored as one of the first group of NIRI leaders to be named a Fellow of the institute.
Allen was a member and served on the board of the Forum for Corporate Directors (FCD)  in Southern California. He is a long-time member and former director of the Orange County chapter of the Public Relations Society of America (PRSA). He served on the Executive Committee of the Orange County Council of the AeA (American Electronics Association) for nine years. Allen has been a guest lecturer for IR and communication seminars conducted by NIRI, CIRI, the Nasdaq Stock Market, AeA, PRSA and the International Association of Business Communicators. He is a co-author of the book "The New Investor Relations: Expert Perspectives on the State of the Art," published by Bloomberg Press, and has published numerous magazine articles on investor relations and corporate communication.
For six years he was an instructor and course developer in the Investor Relations program at the University of California, Irvine. He also was an IR course developer and online instructor for UCI's Internet-based Distance Learning Program in investor relations. He also was an instructor in the FCD governance education curriculum for  Executive MBA programs at The Paul Merage School of Business at UCI and was a guest instructor in communications, IR and governance at the Argyros School of Business & Economics at Chapman University, in Orange, California.
Board Director – USA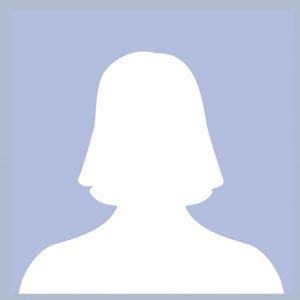 Noeleen Slattery D.Ac. T.C.M.C.I.
Noeleen has been in healthcare all her working life, beginning with nursing which she did for thirty-three years. For the past twenty years, she has worked as a Chinese Medical Practitioner as well as a Bereavement Counsellor since 1974. Noeleen has also been a voluntary worker with the Bereavement Counselling Service for ten years. While working with Cairde, a support group for families affected by HIV and AIDS, she founded a project for children infected and affected by HIV and counseled children in hospice care and families with AIDS-related syndromes. Noeleen was with Acupuncture Foundation of Ireland for more than fifteen years. In her capacity as a senior Board Member and later as President of this Organisation Noeleen monitored classes and she accompanied and co- ordinated groups of students attending the Nanjing University of TCM for clinical practice. Noeleen was with AFI until the organization dissolved in 2007. She has been the national representative for T.C.M on a Republic of Ireland Dept of Health working group whose aim is to bring T.C.M into statutory regulation and a founder member and board director of T.C.M.C.I., a registration body for Chinese Medical practitioners. Noeleen is also a founder member of ADVIC, a group advocating the rebalancing of the homicide justice system (see www.advic.ie) and through ADVIC is currently running a training course for accredited counselors to enhance their skills when dealing with people affected by Homicide.
Board Director – Northern Ireland