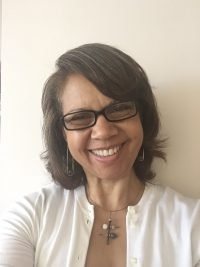 Anastasia Howard
Anastasia Howard is an accomplished communications professional. She has held executive positions within complex health delivery systems, served as an ad agency executive specializing in health care, and held positions as a health news reporter and editor. A Syracuse University alumna Anastasia covers online through traditional channels and advocates that communications are more than a form of art, but the stage for strategy.
In addition to her work in healthcare, Anastasia is a travel writer and editor of fiction and screenplays. She has counseled at the corporate level, and worked with industry leaders that include Johnson & Johnson Headquarters, Johnson Baby Products, Greenville Health System, South Carolina Department of Parks, Recreation and Tourism, Examiner.com, the National Association of Health Services Executives, the American College of Healthcare Executives, political campaigns and civic organizations. Along with leading award-winning campaigns, she has been interviewed for expertise in marketing and business and has presented at public relations, health care, and governor's conferences.
Anastasia uniquely stylizes her work to embrace strategies and immerse readers in feel, flavor, and a fresh detail. Whether profiling corporations and services or capturing the essence of people and places, she honors the end recipient of each project and writes to meet them in that space of mindset and motivation. It is there that her passion for the written word offers both experience and engagement.
Anastasia is the mother of two adults, her son, Brandon, and her daughter, Melanie. A native New Yorker, she now lives in Los Angel
Blogger
Flora Loughridge
Flora Loughridge graduated from Durham University with a BA Honours in German and English Literature. With a strong interest in global health, education and the improvement of lives, Flora's Arts background and analytical skills influence her approach to tasks, enabling her to develop innovative ideas and creative solutions to problems. Flora has previously volunteered as an online mentor for the mental health organisations, BeatBullying and FutureYou and continues to support young people through programmes such as the N
Blogger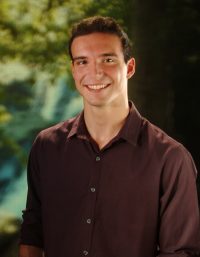 Patrick Bloniasz
Patrick F. Bloniasz is working toward his bachelor's degree at Bowdoin College in Brunswick, Maine. Assistant to the Editor at E&GJ Press, founder of the non-profit Voversum & Co, and an affiliate of the American Psychological Association, he has published both academic and creative pieces, ranging from works focusing on cognitive science and educational programs to narratives, choral lyrics, and poetry. He has a strong interest in pursuing work centered around the "Common Good," especially in regards to educational curriculum and youth engagement and has channeled this energy to work with various governmental and non-profit organizations. Patrick spends his time reading and running while enjoying the New England wilderness with his family and close friends while pursuing a degree in Neuroscience and Mathematics.
Blogger