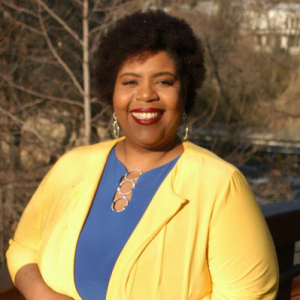 Chandra L. Pinto Martinez
Director of Social Media

Chandra L. Pinto Martinez is a lover of all things creative, art, poetry, history, and literature which is demonstrated in her professional background in the field of Computer Information Technology as an experienced computer technician, graphic designer, and photographer. Chandra is a strong believer in the empowerment of knowledge and has devoted her career to helping others access it.
Chandra is the Founder and Creative Director of RedSilk Media Group, an organization committed to assisting non-profit, spiritual, community organizations finding their niche within their community, developing, growing, and expanding their brand.
Chandra spends her free time with her two children, her daughter who is special needs and her son who is gifted. She understands the need for and is devoted to helping bridge the gap between the medical community and the general public, opening the line of communication and information access being made readily available in the medical industry to the community.
Director of Social Media
Jessica Zaccarello
Content Creator
Jessica Zaccarello is a Freelance Writer specializing in blog writing, copywriting and social media management. Her interests include, but are not limited to; content creation, healthcare, fine arts, lifestyle & culture, fashion, and current events. She enjoys donating her free time to nonprofit organizations such as HHP. View her portfolio and personal blog to learn more about her work.
Content Creator