Madhusudhan Jayaraman
Madhu is passionate about using technology to solve problems of scale and access for the common man. He is particularly interested in technology applications for fields of healthcare and education. Born and raised in India, he moved to the US and now works in the semiconductor industry. An avid quizzer and a cricket enthusiast, when not working or with family, Madhu can be found with his kindle or watching the historical documents.
Marketing Project Manager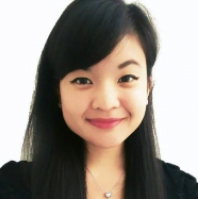 Nicole Ulgado
Nicole is a UX Designer passionate about improving and innovating in the healthcare space. She graduated from the University of Michigan with a Masters in Health Informatics and from UC Irvine with a Bachelors in Public Health Sciences. She joined the Human Health Project to help improve lives by creating better healthcare experiences through design.
Lead UX Design
Yadira Montesdeoca
Experienced Computer Technician with a demonstrated history of working in the computer hardware industry. Skilled in two languages, English and Spanish, research, Microsoft PowerPoint, Public Speaking, Microsoft Office, Active Directory, Networking, and Troubleshooting. Strong information technology professional with a Bachelor of Computer Science focused in Computer Engineering Technology from DeVry University and certified in IT Help Desk Professional.
System Administrator
Trey Hazelton
Born and raised in Texas, I completed my Bachelor's degree in Communication from the University of Mary Hardin-Baylor. I have had unique opportunities working in different industries including live television and commercial video production, traveling and teaching abroad, supply chain and logistics management, and now currently in user experience design. I recently completed my certificate program in UX from Southern Methodist University and I continue growing my knowledge in the field everyday.
I am always fascinated how technology continues to change and shape our world and I want to help the Human Health Project to continue utilizing these advances to help people everyday, all over the world.
UX/UI Designer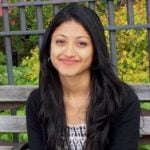 Vijetha Shenoy
Vijetha joined Human Health Project in September 2018 and volunteers as Business Analyst. She is a recent Masters graduate in Information Systems from University of Texas, Arlington. She has about 3 years work experience as SAP Business Intelligence Analyst at Capgemini, India.
Vijetha is passionate about using the power of Data Analytics and BI to discover opportunities, analyze and extract insights and provide exceptional services to customers. Areas of expertise- Requirements Gathering, ETL, Data Analysis, Reporting. Vijetha is excited to be associated with HHP and use her skills for a meaningful project.
Business Analyst
Aswani Prakash
Aswani is a web developer based out of Varkala, Kerala, India. She has a Bachelor's Degree in Computer Science & Engineering. She wants to make things that make the world a better place. She loves to read, learn new languages and contribute to open source projects.
Web Developer
Siddharth Sreelal
Web Developer
I am an Engineer by qualification, a Coder by experience and a Designer at Heart. I've been into web development across the stack for more than 7 years.
I have a degree in computer science and engineering. You can catch me sketching, cooking (and eating) and going on random road trips on my bike in my free time.
Web Developer