Shreya Rajani
Shreya Rajani has graduated from the University of San Francisco with a master's degree in Computer Science where she learned that applying human-centric principles is of utmost importance in today's era of digitization.
As a designer with 3+ years of experience, she has worked with companies to solve business problems using design perspective.
At the Human Health Project, Shreya contributes as a UX Designer especially for community side of the product. She also works on mobile app design and the interaction.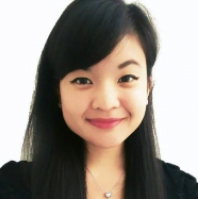 Nicole Ulgado
Nicole is a UX Designer passionate about improving and innovating in the healthcare space. She graduated from the University of Michigan with a Masters in Health Informatics and from UC Irvine with a Bachelors in Public Health Sciences. She joined the Human Health Project to help improve lives by creating better healthcare experiences through design.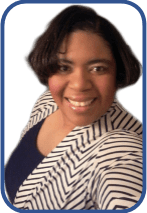 Chandra L. Pinto Martinez
Chandra L. Pinto Martinez is a lover of all things creative, art, poetry, history, and literature. Founder of RedSilk Media Group, Director of Marketing for Splendid Savannah Tours and Trips, and Media Director for Capital Missionary Baptist Church, she has served in the creative marketing industry for over 19 years. Chandra has consulted on various projects ranging from brand development and strategic marketing planning and management to conducting employee training workshops and digital branding seminars. She is a strong believer in the empowerment of knowledge and has devoted her career to achieving her goal of implementing community wide educational resources in both business development and money management. She gives back to her community, providing her skills and services working with local and national non-profits and spiritual organizations.
Chandra is working toward her bachelor's degree in Computer Information Technology at Brigham Young University in Rexburg, Idaho and spends her free time with her two children, her daughter who is special needs and her son who is gifted. She understands the need for and is devoted to helping bridge the gap between the medical community and the general public, opening the line of communication and information access being made readily available in the medical industry to the community.