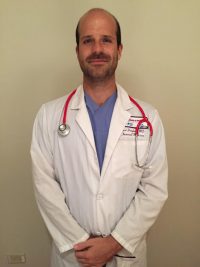 Jack Dougherty
Evidence-based Medicine Expert
Dr. Dougherty went to medical school at Northwestern University and residency at New York University. He is board certified in internal medicine and maintains admitting privileges at Guam Memorial Hospital in Tamuning, Guam, and Alaska Native Medical Center in Anchorage, Alaska. Dr. Dougherty is interested in developing better systems to facilitate patient-centered care. His past research includes evaluating adherence to guidelines for the treatment of bacterial meningitis, as well as studies in refugee health..
Evidence-based Medicine Expert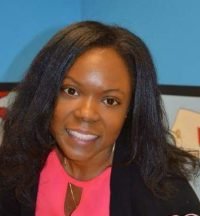 Olivette Joseph
Data Protection Legal Counsel
Olivette has four years of experience providing advice and counsel on financial, legal, compliance and eDiscovery matters affecting businesses and individuals. She earned a Bachelor's of Business Administration with a concentration in accounting from Tennessee State University. Olivette also earned her Juris Doctor from Widener University Commonwealth Law School where she took some classes in Health Law.  Olivette is a member of the Pennsylvania Bar and currently in the process of earning her CIPP/US certification; she has earned certifications in Cybersecurity Fundamental and Cybersecurity Risk Management from Rochester Institute of Technology. Olivette is passionate about utilizing her experience to help others.
Data Protection Legal Counsel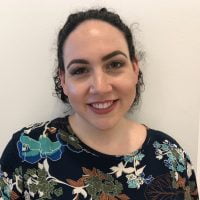 Rachel Sill
Rachel graduated from Johns Hopkins University with a Master's Degree in Environmental Science and Policy. Following a successful career in sales, she is transitioning to project management in the healthcare field and volunteering as the Project Manager for HHP's Real World Data Program. Outside of work she enjoys spending time with her pets, tending to her numerous indoor tropical plants, and exploring Baltimore with friends.
Project Manager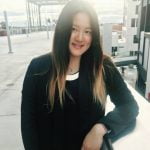 Elizabeth Kim
Elizabeth joins Human Health Project as a Health Research Assistant Intern for Human Health Project. Elizabeth received her Bachelor of Arts in Psychology from UC Riverside and is working towards her Master's in Public Health graduating this December of 2018. She brings eight years of experience in various aspects of the medical field and public health to support and promote wellness in others. Elizabeth's recent experience is in health education to the public and providing biometric screenings. She's covered various wellness topics to help her clients stay healthy, independent and improve their quality of life. She also enjoys giving marketing presentations to clients and healthcare organizations to increase their wellness of community resources. As a Health Research Assistant Intern, Elizabeth will be supporting the Human Health Project to help promote a healthy lifestyle among the global population. Elizabeth recently relocated to San Diego. In her spare time, you can find her trying out new food around the city or fawning over cute animals at the zoo.
Health Research Intern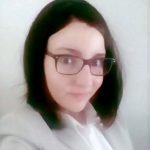 Catarina Heliodoro
Health Research Specialist
Catarina graduated from Lisbon University with a Master's Degree in Human Biology and Environment, in 2017. Her background also includes a Bachelor's Degree in Cell and Molecular Biology, from New University of Lisbon. She has a strong interest in global health and science communication. Catarina's recent experience is in science education. She is also a frequent online volunteer at the United Nations. Her hobbies include reading, practising Karate and learning languages.
Health Research Specialist