Meet the Team Behind Human Health Project
HHP's team consists of a group of talented and dedicated individuals from all walks of life who have a strong interest in helping people help each other share information, education, and support for their health. Our team consists primarily of volunteers who believe in the vision of HHP and generously donate their time in order to allow us to continue our mission.
Director – Northern Ireland (UK)


Johnathan Hool


Jonathan is a Graduate of Queen's University. He has been a Solicitor since 1980. He is a member of The Society of Trust and Estate Practitioners and of the Belfast Solicitors Association.
In 2015 he was appointed a Specialist Arbitrator by Sports Resolutions UK.
He lectures regularly on conveyancing; also on trusts.
In the voluntary section he has served on Committee at MCC (Marylebone Cricket Club) both on Players and Fixtures (1998-2006) and most recently (2012-2015) Membership and General Purposes. He has also served on the Commercial Committee of Cricket Ireland (2011-2015). He is Honorary Solicitor to the Belfast Jewish Community. He is former partner (1994-2015) and senior partner (2013-2015) at Harrisons Solicitors.
In July 2015 he founded Hool Law Limited with Victoria McLean, Iain McGonigle and Anthony Murphy and the bulk of the Harrisons staff.
Johnathan Hool
Director
Northern Ireland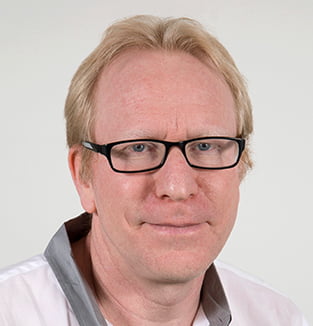 Director – USA


Marc Kravets


I've had the privilege to work for, and work with, some of the brightest minds in the marketing world, and that's allowed me to develop a set of skills I use now to grow business in this new multi-channel landscape. Launching campaigns, brands, or businesses using ROI based offline media, leveraging e-commerce and digital marketing to increase revenue and profits, and utilizing everything from TV to social to increase brand awareness.
Today's consumer can interact with a business or a brand in so many different ways, it's critical now to be where they want you when they want you, and to provide a streamlined enjoyable experience. I believe that capitalizing on this trend to monetize marketing dollars is table stakes. I enjoy the day to day challenge of building and optimizing campaigns, and see this ROI driven model as a discipline any organization can use to improve profits.I'm a father of two soon-to-be college graduates and 4 dogs, originally from NY, now comfortably entrenched in Santa Monica. Running is my fitness passion and sanity check.
Marc Kravets
Director
USA
Director – USA


Johanna Harris


For four decades, Johanna was employed as in-house counsel for multinational financial companies. She was board chair or board member of seven nonprofit organizations and a municipal board of licenses. She is the author of several publications including a comprehensive guide to personal law for employees.
Johanna Harris
Director
USA
Director – USA


Sally Curley

Sally is Founder and CEO of Curley Global IR (CGIR), LLC, an Investor Relations (IR), Environmental-Social-Governance (ESG) and Corporate Governance strategic advisory firm. With more than 30 years of business experience, Sally has worked for and represented companies in the healthcare, high tech, software and retail industries. Her expertise includes: building and leading IR, ESG, corporate governance outreach programs; strategic consulting and planning; advisor to public, private and non-profit Boards; IPOs (traditional and tracking stocks). From 2010 to 2017, she was named a top IR Officer in her industry by Institutional Investor Magazine and in 2012 was named one of Treasury and Risk Magazine's "30 Outstanding Women in Finance." In 2019 she received the prestigious IR Magazine Lifetime Achievement award, an honor awarded by her peers.For nearly a decade, Sally served as Senior Vice President, Investor Relations for Cardinal Health, a Fortune 50 global healthcare services company, where she oversaw worldwide IR and corporate governance outreach efforts. She was a member of the company's Global Leadership Team as well as its Disclosure Committee. While there, Sally co-founded and co-chaired the company's first cross-functional committee responsible for assessing and advancing ESG (environmental, social and governance) initiatives. Prior to Cardinal Health, Sally was Vice President, Investor Relations for Genzyme Corporation (now Sanofi), where she led global IR and helped to advise the Nominating and Governance Board Committee on governance issues. In both organizations, she grew the domestic and international shareholder base substantially.

Sally has presented numerous times to the U.S. Securities and Exchange Commission Corporate Finance Division on topics related to IR, disclosure, ESG and proxy process reform. She also has authored Comment Letters to the SEC on behalf of the organizations with whom she worked.

Sally served on the National Investor Relations Institute's (NIRI's) Board of Directors, its Senior Roundtable Steering Committee and as a past President of the Boston Chapter. She currently sits on NIRI's Ethics Committee. In 2013 Sally was inducted into NIRI's inaugural Class of Fellows, "recognized leaders who represent the ideals of the investor relations profession." She chaired the committee responsible for creating the NIRI Body of Knowledge, used as the basis for a new IR Certification (IRC). A member of the Society for Corporate Governance, Sally serves on its Sustainability Committee.

Sally currently sits on the Advisory Board for MOBILion Systems, Inc., a private company enabling advancements in disease diagnosis and treatment through its proprietary analytical instrumentation. In addition, she has served as member of the Board of Directors for several non-profit organizations, including the Columbus Zoo and Aquarium (one of the nation's largest) where she chaired the Board's Sustainability Committee and was a member of its Nominating and Governance Committee.

Sally is an Adjunct Faculty member at Georgetown University for its Executive Master's in Global Communications program. She has guest-lectured / taught at The Ohio State University, Boston University, Emerson College Graduate School of Communications and Harvard University on IR, ESG, corporate governance, disclosure issues and crisis communications, including creating coursework related to the healthcare industry. She holds a B.A. from Colby College in Waterville, ME, an M.B.A. from Northeastern University in Boston, MA, and a Certificate of Biotechnical Education from Boston University Medical School.
Sally Curley
Director
USA
Director – USA


Andreas Otto Reiff, MD

Andreas Reiff, MD is the current Vice President and global therapeutic area head for Inflammation/Immunology at Parexel International Global Medical Services, a large Contract Research Organization (CRO) based in Boston, MA, USA. In addition he is an Emeritus Professor of Pediatrics at Childrens Hospital Los Angeles, Keck School of Medicine at the University of Southern California and the former Division Head of the Division of Rheumatology at Childrens Hospital Los Angeles. He was also the director of the Pediatric Rheumatology Program at Miller Children's Hospital in Long Beach, California and a Visiting Clinical Associate Professor, at the Department of Pediatrics, University of Nevada School of Medicine.Dr. Reiff received his medical degree from University Medical School in Freiburg, Germany. Following an internship in internal medicine and surgery at the Kantonsspital Liestal in Switzerland, he returned to Freiburg and completed his residency at the University Children's Hospital.He completed a research fellowship in the Division of Rheumatology and Bone Marrow Transplantation at Children's Hospital Los Angeles between 1993 and 1994, and a fellowship in pediatric rheumatology at University Children's Hospital in Freiburg from 1994 -1996.Dr. Reiff's primary expertise includes the treatment, management, and genetics of autoimmune diseases (AIDs), treatment of inflammatory and degenerative eye diseases, and alternatives to stem cell transplantation for the treatment of AIDs. He served as PI and coinvestigator on numerous clinical trials in immunology and inflammation and was a clinical consultant for several pharmaceutical companies.

In addition to authoring and co-authoring numerous journal articles, abstracts, reviews, and book chapters, he has lectured on rheumatologic topics nationally and internationally. He is a well-known national and international speaker on biologic drug development and the treatment of chronic inflammatory eye diseases.

He is a member of the American College of Rheumatology, the Southern California Rheumatology Society, the pediatric rheumatology networks PRINTO and PRSCG and served on the advisory boards for the Arthritis Foundation, Lupus LA, and on several CHLA committees.
Dr. Reiff is board-certified in pediatrics and pediatric rheumatology by the European Union and the American Board of Pediatrics. He has received several honors, grants, and awards.
Andreas Reiff
Director
USA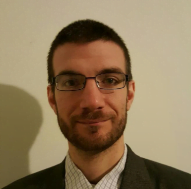 Director Operations


David Zomaya


David is a technical support representative and subject matter expert for a power protection company. His academic background includes an associate's degree with a certificate in management and marketing, and he is currently working on a bachelor's degree. David enjoys doing his part to make the world a better place.
David Zomaya
Director
Operations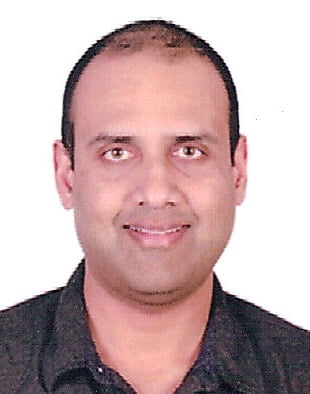 Director Project Management


Karthick Natarajan


Karthick has worked across many business sectors for over 20 years playing various roles in technology and management. He is currently a management consultant in the Banking Sector and based in Charlotte, NC. In a quest for more he took himself on a two year journey of self discovery to various countries doing simple volunteer work while training extensively in yoga and spirituality. After returning to his for-profit career in 2014, he also pursed a parallel track by continuing to volunteer in the non-profit sector and enriching himself in that area. Karthick's particular interests are in global education and health.
Karthick Natarajan
Director Project
Management
Director Analytics


Amy Carter


Amy E. Carter is a dedicated marketing professional with more than 17 years of proven experience driving growth by increasing awareness and conversion through strategic B2B and B2C marketing activities. Amy is responsible for planning, implementing and evaluating short- and long-term marketing strategies, and has leveraged a variety of digital marketing analytics tools to monitor and track the success of campaigns. She has extensive experience working in both domestic and international markets, and holds a MBA from IE Business School in Madrid, Spain and a Bachelor's degree in Business (emphasis in Information Systems and Marketing) from the University of Southern California.
Amy Carter
Director Analytics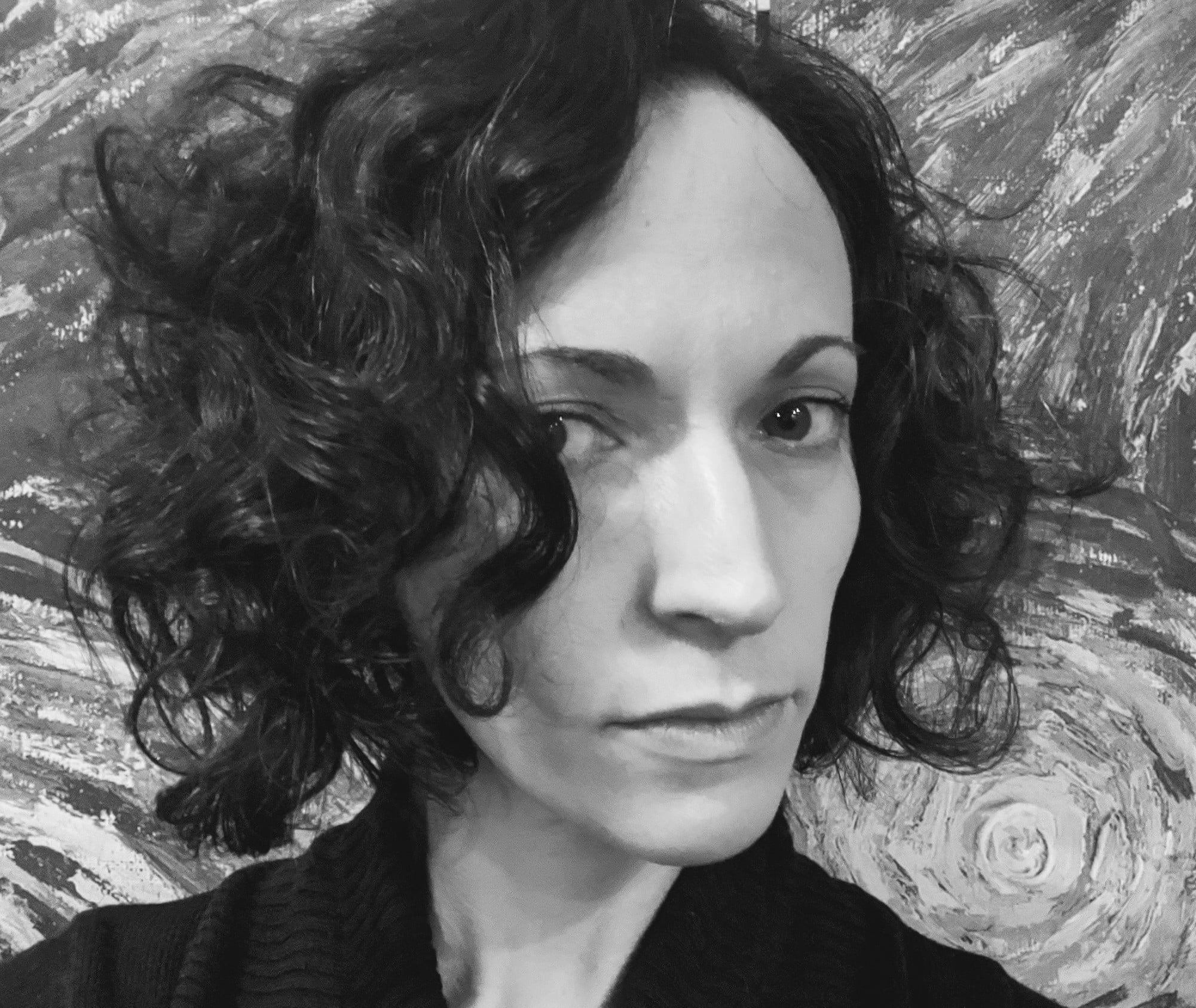 Education & Online Learning Specialist


Maya LaPeter


As a professional Creative Technical Writer/Instructional Designer (M. Ed. Instructional Design), Maya is deeply invested in creating quality education content and materials. She uses a research and data-driven approach to create high-quality deliverables. Maya's passion for healthcare equity and mental health access began during her former careers as a dental professional and teacher. She puts this passion into practice via HHP as well as being a volunteer crisis counselor. Maya lives in Pennsylvania with her husband, son, and 4 cats. She enjoys shark movies, Michael Crichton books, and needlepoint.
Maya LaPeter
Education & Online Learning Specialist
Education & Online Learning Specialist


Bill Nguyen


Bill studies biopsychology at University of California, Santa Barbara. He is particularly interested in cognitive science and its implications in healthcare. His range of interests includes online learning, as he serves as board president of Smiles for Learning, an e-learning nonprofit based in Southern California. Volunteering at HHP, he intends to wed these curiosities and create content that many may find useful in their day-to-day lives. In his spare time, Bill enjoys listening to music while struggling to find his misplaced keys (to no avail)
Bill Nguyen
Education & Online Learning Specialist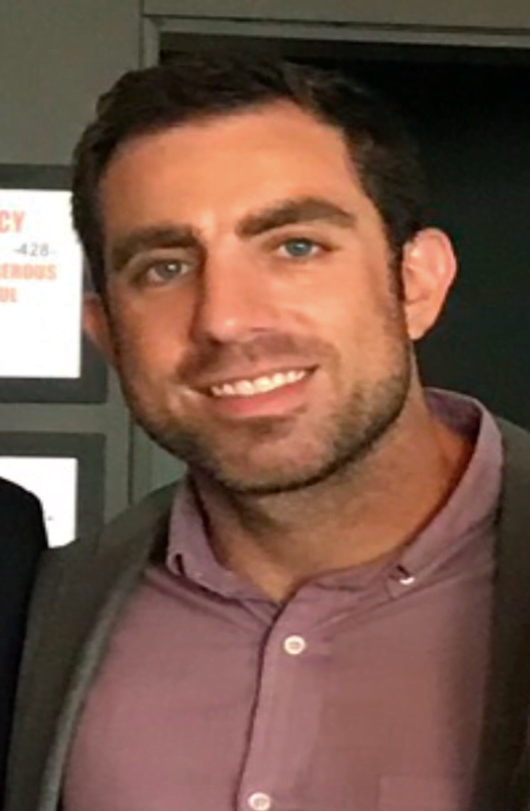 HR Specialist


Joe Goldberg


Joe Goldberg is a former California attorney who left the practice of law to pursue different ways of assisting people in need regain their health and happiness and navigate the intimidating healthcare landscape. Joe has a passion for helping older adults and the most vulnerable members of our society. He earned his JD from Loyola Law School (Los Angeles) after graduating Cum Laude from Tulane University with a BA in Sociology. Originally from Chicago, Illinois, Joe now resides in Santa Monica, CA. When he isn't playing a sport or at the beach he's likely watching sports or volunteering on a political campaign or with an organization like HHP.
Joe Goldberg
HR Specialist
HR Assistant


Erica Andrews


Erica Andrews current areas of interest are in the fields of Computer Science and Psychology. She's practiced these fields in her undergraduate education and for the past two and a half years. She is interested in combining both fields of her interest toward a position that allows her to practice and apply what she has learned.She has been a student for practically her whole life and drawn toward education and things related for as long as she can remember. She has explored many fields on its surface in order to discover whether the first educational field introduced would only capture her interest. However, being involved in a field related to mental health will allow her to apply what she has personally learned from her past, her experiences, and the past and experiences of others. This idea has drawn her toward assisting an organization in the field of health as much as she can in order to gain referrals and experience networking. Although her interests has guided her toward assisting many organizations in various fields, she assumes it will be an honor to contribute toward the field that initially captured her interest.She started practicing with computer programming languages about two and a half years ago by reading and writing code. After programming for a while, she began to take an interest in Web Development and Web Design. She began to create websites and eventually found her first internship as a Web Developer. She completed her first internship and eventually found another as a Web Designer. While interning, she practiced reading and writing programs and becoming better at understanding the various tools that can be applied toward creating a website. She learned a lot and is happy to know that she will always have more to learn in the technical field.She eventually discovered positions that has captured her current interest in order to apply both of her majors, Computer Science and Psychology. She hopes to explore these positions in the future as she continues to practice. She is not sure whether she will ever get the chance to benefit the health field by discovering or creating something unique. If so, she imagines it would be a wonderful experience. She has gone from studying the mental health field since a child, to exploring different types of fields out of curiosity, to diving into the technical field to see whether she may find assistance toward mastering her first field of interest. She has presently applied both fields to her activities and practices and hopes for the future to continue to learn.
Erica Andrews
HR Assistant
Join Us
Join the HHP movement today. Our project is growing and we want you to be a part of it.
*By clicking submit I agree to this website's terms of service and privacy policy listed below.
*We respect your privacy. Your email address will never be shared with any third parties and you can unsubscribe at any time.