Phil qualified as a medical doctor at the Royal College of Surgeons in Ireland in 1977 and has studied and practiced the integration of conventional and alternative medicines with a special focus on sound healing. He founded and grew the largest independent consumer electronics sales and marketing company in Ireland. Upon moving the US in 1996, he contributed to the growth of Internet Service Provider, Earthlink. He has spent the past 15 years immersed in the world of Internet technology. Currently, he is CEO of the music company, youbloom (
www.youbloom.com
) which works in the area of live music events including an annual music summit/festival in Los Angeles and Dublin. He has released two albums as a singer-songwriter and continues with his interest in songwriting and sound healing.
For over 35 years, Mr. Kotick has brought leadership, creativity and integrity to the nonprofit sector in Greater Los Angeles serving in such capacities as C.E.O. of Family Health Care Centers of Greater Los Angeles, Vice President for Community Programs for the Greater Los Angeles Affiliate of the American Heart Association and Executive Director of the Center for Health Care Rights. Experienced in healthcare, advocacy, and services to diverse populations, Kotick has also been a Delegate to the California Conference on Handicapped Individuals and the California State House Conference on Aging. Kotick has contributed to California State legislation including the "Torres-Felando Long Term Care Reform Act". A graduate of the University of Southern California with a J.D. and B.A. degree in political science, John Kotick lives in Los Angeles, California.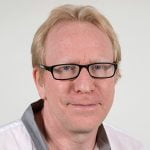 I've had the privilege to work for, and work with, some of the brightest minds in the marketing world, and that's allowed me to develop a set of skills I use now to grow business in this new multi-channel landscape. Launching campaigns, brands, or businesses using ROI based offline media, leveraging e-commerce and digital marketing to increase revenue and profits, and utilizing everything from TV to social to increase brand awareness.
Today's consumer can interact with a business or a brand in so many different ways, it's critical now to be where they want you when they want you, and to provide a streamlined enjoyable experience. I believe that capitalizing on this trend to monetize marketing dollars is table stakes. I enjoy the day to day challenge of building and optimizing campaigns, and see this ROI driven model as a discipline any organization can use to improve profits.
I'm a father of two soon-to-be college graduates and 4 dogs, originally from NY, now comfortably entrenched in Santa Monica. Running is my fitness passion and sanity check.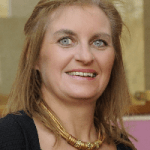 Anne's passion over the past 30 years lies with mental health and well-being from early intervention and prevention perspectives. Initially qualifying as a Graphic Designer, from the National College of Art and Design Dublin, 1989, she developed a number of initiatives with RTE, National Museum of Art and Design and Collaboration North while also supporting young people at risk through arts initiatives with St John of God, FAS and subsequently back home in Belfast with Voluntary Services Belfast and the National Schizophrenia Fellowship. The voluntary sector appeals to her values and ethos which has resulted in her contributing to the growth and development of a number of small – medium sized 3rd sector organizations not least MindWise, where she holds the position of Deputy Chief Executive. Anne believes the key to success is the partnerships she has formed with the people she works for and with – most importantly the working relationships formed with those directly affected by mental health needs. Committed to life-long learning and reflective practice she holds a number of health care leadership and management qualifications including an MBA and is a Life, Executive, Mental Health and Wellbeing Coach and Coach Supervisor. She is currently instrumental in integrating Coaching into health care practice across disciplines and at all levels.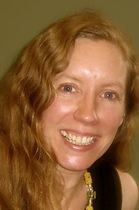 Róisín's background is in the creative media and applied communications industry. She has 20 years' experience, encompassing a range of positions in Irish broadcasting, production, management and senior management and across a variety of genres in radio, tv, and digital for which she has collected multiple awards. Her main focus has been radio, drama, multi-platform education, and commissioning, significantly contributing to developing and supporting the burgeoning media industry in Northern Ireland. She has also held key assessment and mentoring roles and has delivered several aspirational, one-off and ongoing CPD training programs to the sector across the island.
Róisín began professional training in holistic healthcare in 2005 and also now works as a therapist and personal process facilitator, primarily integrating body-mind psychotherapeutic techniques with Somatic Experiencing. She has been inspired by her many local and international teachers from the complimentary, medical and mental health communities with whom she trained and is passionate about supporting a state of well-being amongst those who work as front-line professionals, caregivers, therapists, and managers, particularly those affected by post-traumatic stress. Róisín is also especially interested in the influence of trauma on individuals and their groups and how this can impact and shape a society collectively – psychologically, emotionally, physically, spiritually and economically.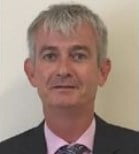 Raymond is a currently a director of Mindwise, a Northern Ireland based mental health charity. Previously, he was a director of Odyssey Trust, a charitable organization responsible for caretaking the £105 million Millennium Project for Northern Ireland for 8 years, becoming Deputy Chairman of the Board and Chairman of the Audit Committee for final 4 years. He is also a volunteer for a number of other charitable organizations.
In his professional career, Raymond completed a BA in Accounting and Finance at DCU – 1980 to 1983 and then trained as a Certified Accountant with KPMG from 1983 to 1986. He worked in various accounting roles in London with a property development company in Central London and then with a Canadian Bank in the City of London.
He went on to join the family business, Tedcastles, trading principally today as Top Oil in Ireland, in various positions including CEO of Kelly Fuels for 7 years and then as Group Chief Executive of Tedcastles from 2001 to 2010. He currently acts as Deputy Chairman of Tedcastles and is based in Belfast.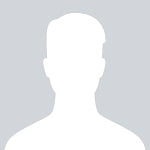 Noeleen has been in healthcare all her working life, beginning with nursing which she did for thirty-three years. For the past twenty years, she has worked as a Chinese Medical Practitioner as well as a Bereavement Counsellor since 1974. Noeleen has also been a voluntary worker with the Bereavement Counselling Service for ten years. While working with Cairde, a support group for families affected by HIV and AIDS, she founded a project for children infected and affected by HIV and counseled children in hospice care and families with AIDS-related syndromes. Noeleen was with Acupuncture Foundation of Ireland for more than fifteen years. In her capacity as a senior Board Member and later as President of this Organisation Noeleen monitored classes and she accompanied and co- ordinated groups of students attending the Nanjing University of TCM for clinical practice. Noeleen was with AFI until the organization dissolved in 2007. She has been the national representative for T.C.M on a Republic of Ireland Dept of Health working group whose aim is to bring T.C.M into statutory regulation and a founder member and board director of T.C.M.C.I., a registration body for Chinese Medical practitioners. Noeleen is also a founder member of ADVIC, a group advocating the rebalancing of the homicide justice system (see 
www.advic.ie
) and through ADVIC is currently running a training course for accredited counselors to enhance their skills when dealing with people affected by Homicide.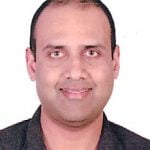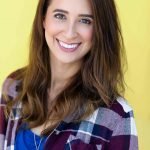 Marisa Rubio
Marisa was born in Long Beach, CA, where she currently lives. She previously spent 5 years in San Francisco, CA and received my BA in Drama from San Francisco State University. Living in San Francisco, Marisa was a part of the No on Prop 8, Equality for all Campaign and realized she had a true spirit for making a difference in people's lives and improving the lives of others. She has volunteered for many non-profit organizations with her major start being through a local non-profit in Orange County, CA called Grateful Hearts, a non-profit that helps local families in need. After participating in their fundraising event as a Cottonwood Runner at the Long Beach Marathon in 2014, Marisa went on to become a Fundraising Specialist for Avon 39-The Walk to End Breast Cancer 2015, where she gained major fundraising skills and experience in donor relations. Inspired by this work, she decided to further her skills and experience in the non-profit world by becoming a grant writer and received her certificate from Cal State Dominguez Hills. Marisa has been helping a few non-profits through the grant writing process and is now volunteering as a Grant Writer for HHP.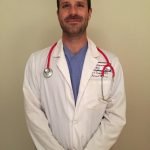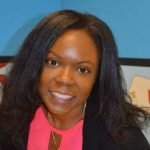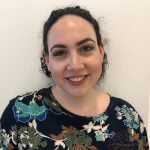 Rachel graduated from Johns Hopkins University with a Master's Degree in Environmental Science and Policy. Following a successful career in sales, she is transitioning to project management in the healthcare field and volunteering as the Project Manager for HHP's Real World Data Program. Outside of work she enjoys spending time with her pets, tending to her numerous indoor tropical plants, and exploring Baltimore with friends.
Shreya Rajani has graduated from the University of San Francisco with a master's degree in Computer Science where she learned that applying human-centric principles is of utmost importance in today's era of digitization.
As a designer with 3+ years of experience, she has worked with companies to solve business problems using design perspective.
At the Human Health Project, Shreya contributes as a UX Designer especially for community side of the product. She also works on mobile app design and the interaction.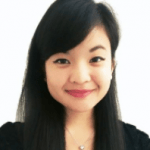 Nicole is a UX Designer passionate about improving and innovating in the healthcare space. She graduated from the University of Michigan with a Masters in Health Informatics and from UC Irvine with a Bachelors in Public Health Sciences. She joined the Human Health Project to help improve lives by creating better healthcare experiences through design.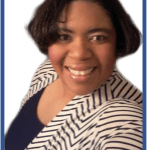 Chandra L. Pinto Martinez is a lover of all things creative, art, poetry, history, and literature. Founder of RedSilk Media Group, Director of Marketing for Splendid Savannah Tours and Trips, and Media Director for Capital Missionary Baptist Church, she has served in the creative marketing industry for over 19 years. Chandra has consulted on various projects ranging from brand development and strategic marketing planning and management to conducting employee training workshops and digital branding seminars. She is a strong believer in the empowerment of knowledge and has devoted her career to achieving her goal of implementing community wide educational resources in both business development and money management. She gives back to her community, providing her skills and services working with local and national non-profits and spiritual organizations.
Chandra is working toward her bachelor's degree in Computer Information Technology at Brigham Young University in Rexburg, Idaho and spends her free time with her two children, her daughter who is special needs and her son who is gifted. She understands the need for and is devoted to helping bridge the gap between the medical community and the general public, opening the line of communication and information access being made readily available in the medical industry to the community.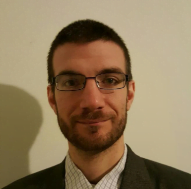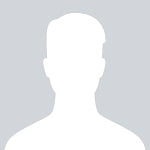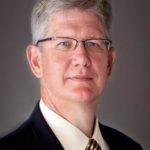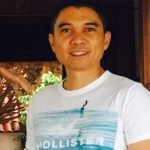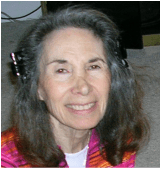 Judi Bank has 35 years of experience as a Software Engineer with IBM. She worked on diverse projects including mainframe operating systems, web servers, and hardware/software performance. She led and mentored a team of testers in the USA and in China. Judi was instrumental in optimizing software and hardware, improving efficiency, and saving customers millions of dollars. She has authored numerous technical publications and holds more than 30 patents.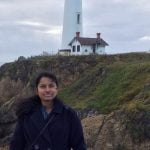 Padmavathy currently volunteers as the Development Lead for HHP. She holds a Masters degree in Computer Applications and comes to us with 8 years of experience with Honeywell and IBM.
She has been involved in all phases of Full Life Cycle web development projects, including designing software and Database. In her free time, she enjoys travel and photography.
Aswani is a web developer based out of Varkala, Kerala, India. She has a Bachelor's Degree in Computer Science & Engineering. She wants to make things that make the world a better place. She loves to read, learn new languages and contribute to open source projects.

Keng is a Software Engineer with experiences developing software for a Class III medical device industry company called CVRx Inc, and Class I medical device company, Vaultara LLC. He believes that quality software development is made possible with dedication in software development life cycle activities, team work, and making use of the progress in software technologies. His most recent interest is using information technology to improve life. Keng holds a B.Sc in Electrical Engineering from St. Cloud State University and M.Sc in Software Engineering from the University of St. Thomas.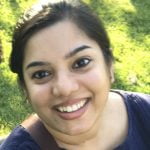 Sunayana is volunteering for Human Health Project as a Web Developer.She has experience in diverse facets of the Information Technology industry including Technical Support, Data Analysis and Software Development. She hails from Kerala, India and holds a Bachelor of Technology degree in IT. When not at a keyboard, she can usually be found painting, buried in a book or taking long walks.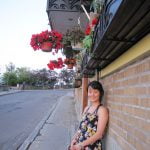 Emily graduated from the University of Notre Dame with a degree in Science-Computing. In her free time, she enjoys exploring new places or curling up in her room with a good book.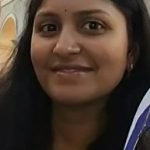 Sahithya Katta is a Front End Developer, completed Bachelor of Degree in Computer Science & Engineering, worked as a Front End Developer since 2012, developed user interface using Html, CSS, Javascript. Sahithya Katta lives in Colorado Springs, CO.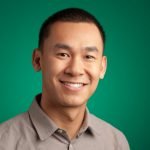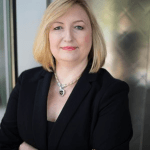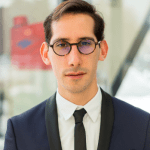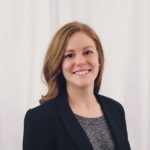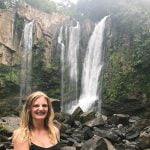 Marketing – Business Development
Marketing – Social Media/Advertising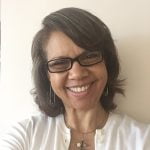 Anastasia Howard is an accomplished communications professional. She has held executive positions within complex health delivery systems, served as an ad agency executive specializing in health care, and held positions as a health news reporter and editor. A Syracuse University alumna Anastasia covers online through traditional channels and advocates that communications are more than a form of art, but the stage for strategy.
In addition to her work in healthcare, Anastasia is a travel writer and editor of fiction and screenplays. She has counseled at the corporate level, and worked with industry leaders that include Johnson & Johnson Headquarters, Johnson Baby Products, Greenville Health System, South Carolina Department of Parks, Recreation and Tourism, Examiner.com, the National Association of Health Services Executives, the American College of Healthcare Executives, political campaigns and civic organizations. Along with leading award-winning campaigns, she has been interviewed for expertise in marketing and business and has presented at public relations, health care, and governor's conferences.
Anastasia uniquely stylizes her work to embrace strategies and immerse readers in feel, flavor, and a fresh detail. Whether profiling corporations and services or capturing the essence of people and places, she honors the end recipient of each project and writes to meet them in that space of mindset and motivation. It is there that her passion for the written word offers both experience and engagement.
Anastasia is the mother of two adults, her son, Brandon, and her daughter, Melanie. A native New Yorker, she now lives in Los Angeles, California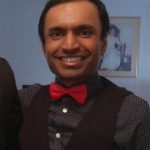 Krishan Jeyarajasingham MD is an individual who plans to continue medical studies abroad in Australia. Global health, Human Rights, Education, & Poverty Alleviation are the causes, which resonate with him the most.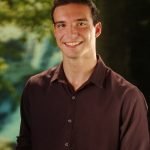 Patrick F. Bloniasz is working toward his bachelor's degree at Bowdoin College in Brunswick, Maine. Assistant to the Editor at E&GJ Press, founder of the non-profit Voversum & Co, and an affiliate of the American Psychological Association, he has published both academic and creative pieces, ranging from works focusing on cognitive science and educational programs to narratives, choral lyrics, and poetry. He has a strong interest in pursuing work centered around the "Common Good," especially in regards to educational curriculum and youth engagement and has channeled this energy to work with various governmental and non-profit organizations. Patrick spends his time reading and running while enjoying the New England wilderness with his family and close friends while pursuing a degree in Neuroscience and Mathematics.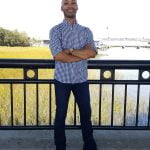 Renaudo joined the Human Health Project in February 2017 as an HR Assistant. He holds aPHR certification from the Human Resources Certification Institute and is responsible for assisting with onboarding/offboarding processes and various organizational projects.
HHP's Advisory Board is a diverse group of people with extensive non-profit organizational and business experience. HHP's management team and HHP's Board of Directors consult the Advisory Board about the goals and objectives of HHP, especially with regard to operations and management.
Ann Burroughs
For 25 years, Ann has been an innovator in the social sector and has focused on leveraging organizations and leaders to bring solutions to scale and to create social impact in communities around the world. She is a Senior Consultant at Social Sector Partners, and prior to this was the Executive Director of the Taproot Foundation in Los Angeles, the Executive Director of LA Works, and the National Media Director for Amnesty International USA. She has also worked as a consultant to the Rockefeller Foundation in their Communications for Social Change Initiative, to HandsOn Network in their corporate engagement program, and to the government in South Africa, where she provided strategic communications support for presidential visits to the U.S, including the Farewell State Visit of President Nelson Mandela. Originally from South Africa, Ann is Chair of the Board of Directors for Amnesty International USA (AIUSA).
Anthony McCann
Anthony McCann is an international keynote speaker, researcher, lecturer, coach, and trainer. A specialist in culture change, leadership, and ethics, he was recently nominated for the position of Visiting Professor in Culture Change and Leadership by the England Centre for Practice Development at Canterbury Christ Church University. A recipient of a Fulbright Award, Anthony has held the positions of Research Associate with the Smithsonian Institution's Center for Folklife and Cultural Heritage in Washington DC and Visiting Fellow at the University of Bristol's Graduate School of Education.
Anthony currently holds the positions of Fellow of the Royal Society of Arts, Associate with the Center for Emergent Diplomacy in Santa Fe, Associate with the Center for Inter-Cultural Practice in San Francisco, part-time lecturer in Peacebuilding for Loughborough University's program in International Diplomacy, and Certified Coach with LITS Global corporate responsibility training. Anthony has held positions at the University of California, the Smithsonian Institution, the University of Sheffield, Sheffield Hallam University, the University of Ulster, and Queens University, Belfast.
Ken Filbert
Ken has been an independent medical administrator working statewide in Ohio since 1989. His experience includes building and managing practices from virtually every medical specialty, as well as consulting work with labs, hospitals, and surgery centers. His work with these entities includes; physician recruitment and retention, evaluation of carrier contracts, development of internal operations, finance, establishment of quality assurance and utilization review programs, medical compliance issues, marketing, and complete data analysis and tracking.
Ken conducted the Ohio Psychological Association's state wide "Prompt Payment" study, to evaluate the claims payment practices of Ohio insurance carriers. This involved tracking claims data originating from group practices located in throughout the state. He was solely responsible for database design, data capture, and implementation of project. The results were presented to the Ohio State insurance commission and Ohio general assembly. Following this study, in 2001 the laws for prompt payment of claims were strengthened by the Ohio state legislature. He has taught classes on practice management, administration, and Internet security at professional organization's annual state conferences.
Ken is President of Subscription Billing Inc., a company that provides web based billing and medical records access. He is a Certified consultant with Allscripts, which is one of the top electronic medical records providers in the country, and he is currently negotiating to open immediate medical care clinics in a retail environment.
Sheila Robinson
Following a career in international business development for blue-chip corporates, Sheila gained a British Wheel of Yoga teaching Diploma in 1989. Since that time she has focused on mentoring businesses and teams alongside teaching health and well-being. Her holistic approach underpins all aspects of the work. Recent projects include business support for www.skoogmusic.com (a new musical instrument for disabled kids), work with Autism Speaks internationally and a review of leadership training for UK Manufacturing. Sheila is an Independent Consultant with Arbonne, a botanically-based prestige range of skin and health products formulated for well-being. Currently, she is one of a team of mentors for the youth charity site www.endz2endz.com in Brixton, London.
Lyndee Knox, PhD, MS
Dr. Knox is founding director and CEO of LA Net, a primary care practice-based research network located in Los Angles and focused on the elimination of health disparities in Los Angeles. She is also an associate professor of Social Work and a clinical scholar of Family Medicine at the University of Southern California. Trained as a clinical psychologist, Dr. Knox is an expert in participatory research methods, peer-based interventions, and quality improvement in primary care. In 2010, she led the National Consensus Panel on Practice Facilitation/Coaching for the Agency for Health Care Research and Quality. Currently, she is leading AHRQ's National Working Group on Practice Facilitation and PCMH transformation, and a trial of practice facilitation to support Care Model implementation and PCMH transformation in 18 safety-net practices in Los Angeles County.
In addition, Dr. Knox co-directs the Southern California Academic Center of Excellence on Youth Violence Prevention and is leading a study in collaboration with the American Academy of Family Physician's National Research Network on the impact of peer-mentoring on self-management behaviors and outcomes in senior populations with diabetes. She is the developer of the community-health-worker-delivered Madres a Madres intervention to address mental health needs in low-income immigrant families from Latin America, and has served as a consultant to the government of Trinidad and Tobago on implementing Madres a Madres and related interventions nationwide as part of a comprehensive violence prevention strategy in a multi-nation initiative funded by the InterAmerican Development Bank.
Dr. Knox is a Senior Research Associate of the National Research Network, serves on the steering committee for the Federation of Practice-Based Research Networks Steering Committee and the National PBRN Resource Center Advisory Group, and is a Director for the National Health Foundation (NHF). She has served as consultant to or collaborated with organizations including the American Medical Association, American Academy of Family Physicians, the Centers for Disease Control and Prevention, the National Institutes of Health, the Agency for Healthcare Research and Quality, the InterAmerican Development Bank, the World Health Organization and the Pan American Health Organization and is the author of three books on youth violence.
Vic Catalfamo
Vic is a passionate marketer. With a degree in chemistry, a Master in Medical Journalism and an MBA in e-Business, Vic brings an analytical approach to digital marketing coupled with a strategic vision on "where to play". With 24 years of CPG industry experience and 26 patents with Procter & Gamble assignments in Europe and the US, Vic has led global Hair Care brands digital strategies and pioneered eCommerce at P&G on Beauty and Grooming categories. Vic has managed SEO/SEM multi-brands efforts and is a well-established digital marketer and search marketing expert.
Vic is currently the CMO of Modere, a 30-year strong social e-tailer of clean label, safe and natural products with a direct salesforce, where he leads global marketing, sales strategy and product development for 300+ brands, over 22 countries.
Vic is a Board-certified holistic practitioner and believes in the integration of traditional and alternative medicine fields, unleashing the ability to leverage safer natural remedies to healing, more accessible to more people.
Ryan Iwanski 
Ryan has a bachelors degree in Marketing and brings a very unique and invaluable perspective to the Human Health Project with over 10 years of experience, focused on innovation in technology start-ups.
After founding two of his own successful business ventures, he went on to work for Uber for two years, leading one of the largest marketing campaigns within the company which accounts for much of the company's success today.  Ryan then made the transition into the healthcare industry, revolutionizing the market for NEMT (Non-Emergency Medical Transportation), as Head of Growth with Veyo.  Quickly scaling one market to many, Ryan proved himself invaluable once again and discovered an underlying compassion for the healthcare industry that's when he found HHP.
Based out of San Francisco, Ryan is currently spearheading the strategic battle combating increasing rent prices in the real estate market in his role in Strategy and Business Operations at HomeShare Inc.
HHP's Program Council is a group of people with extensive and diverse health knowledge and experience. HHP's management team and HHP's Board of Directors consult the Program Council about the goals and objectives of HHP, especially with regards to HHP's efforts to improve access, self-management, equity, and affordability of health care throughout the world.
Vera Brandes, MSc
Vera is Director of the Research Program for Music-Medicine at Paracelsus Medical University, Salzburg, Austria. She is Vice President of IAMM (International Association for Music and Medicine), New York, USA, board member of I.M.A.R.A.A. (International Music and Arts Research Association Austria), international program director for the Mozart & Science Congress and a member of the scientific advisory board of the Fritz Albert Popp Institute.
Vera Brandes was one of the co-founders of the Science Network Man and Music at the University Mozarteum, Salzburg and vice- president of the nonprofit organization  saludArt. Since 1995, she has been committed to the application of music in medical therapy and prevention. Since 1999 she organized advanced training for medical doctors and therapists in Neurodevelopmental Auditory Training. From 2001 to 2003, she lectured on culture & media at the University for Applied Sciences in Salzburg, Austria. She co- initiated and co-organized the congress "in:fusion – New Qualities in Healthcare" in 2004 before she assumed her current position at the Paracelsus Medical University. She is also CSO of SANOSON in Vienna, Austria and developed I-MAT© (Individualized Music-focussed Audio Therapies) for the treatment of psychosomatic disorders. She has published numerous articles, and presents at international conferences.
Before she began her career in science, Brandes was an award- winning music producer and record company owner. Between 1974 and 1999 she released more than 350 CDs featuring a broad spectrum of international artists and promoted a multitude of concerts, tours and festivals. 1n 1994, she received the award for the Most Creative and Innovative Company in Music and Media in Germany from the Ministry of Economics.
Recent book publications: "Music that works: Contributions of Biology, Neurophysiology, Psychology, Sociology, Medicine and Musicology", English, Co-Editor: Roland Haas, Springer Vienna, New York, 2009), "Leben im Rhythmus" ("Life in Rhythm"), German, Co-Author Christian Salvesen, O.W. Barth Verlag, Munich, 2006.Springer Vienna, New York, 2009), "Leben im Rhythmus" ("Life in Rhythm"), German, Co-Author Christian Salvesen, O.W. Barth Verlag, Munich, 2006.
Noeleen Slattery Lee D.Ac. T.C.M.C.I.
Noeleen has been in health care all her working life, beginning with nursing which she did for thirty-three years. For the past twenty years, she has worked as a Chinese Medical Practitioner as well as a Bereavement Counsellor since 1974. Noeleen has also been a voluntary worker with the Bereavement Counselling Service for ten years. While working with Cairde, a support group for families affected by HIV and AIDS, she founded a project for children infected and affected by HIV and counseled children in hospice care and families with AIDS related syndromes. Noeleen was with Acupuncture Foundation of Ireland for more than fifteen years. In her capacity as a senior Board Member and later as President of this Organisation Noeleen monitored classes and she accompanied and co- ordinated groups of students attending the Nanjing University of TCM for clinical practice. Noeleen was with AFI until the organization dissolved in 2007. She has been the national representative for T.C.M on a Republic of Ireland Dept of Health working group whose aim is to bring T.C.M into statutory regulation and a founder member and board director of T.C.M.C.I., a registration body for Chinese Medical practitioners. Noeleen is also a founder member of ADVIC, a group advocating the rebalancing of the homicide justice system (see www.advic.ie) and through ADVIC is currently running a training course for accredited counselors to enhance their skills when dealing with people affected by Homicide.
Patrick Briggs, MD, FRCS, FRCSI, FRCS – Intercollegiate Board in Plastic Surgery
Dr. Briggs qualified from the Royal College of Surgeons in Ireland in 1977. He is now resident in Western Australia and has previously worked in London and at the University of Pittsburg USA. He has extensive experience in all aspects of Plastic and Reconstructive Surgery.
Dr. Briggs has a special interest and experience in trauma having spent two years in war-ravaged Iraq during the Iran-Iraq War 1987- 1989. He is an accomplished teacher and is the author of numerous surgical publications. Dr. Briggs is Emeritus Examiner in Surgery at the Royal College of Surgeons in Ireland and Emeritus Tutor in Surgery at the University of Western Australia.
Natalie A. Nevins, D.O., MSHPE
Dr. Nevins is the Founder and CEO of AD+ World Health, a non-profit for humanitarian aid. She is the Director of Medical Education at Downey Regional Medical Center for the Family Medicine Residency Program, the Program Director for the Neuromusculoskeletal Medicine and Osteopathic Manipulative Medicine Residency Program and the Medical Director for the Amrit Davaa Wellness Center. She is board- certified in Family Practice, Neuromusculoskeletal Medicine, and Osteopathic Manipulative Medicine. She holds a Masters Degree in Health Professions Education and is an Associate Clinical Professor of Family Practice at Western University of Health Sciences, College of Osteopathic Medicine of the Pacific and Touro University California and Nevada.
Dr. Nevins served in the United States Air Force and is currently a Major in the Ready Reserve. While on active duty she served as the Chief of Field Response, Chairman for Infection Control, Clinical Director of Laboratory Services and Radiology Services for the 61st Medical Squadron. She lectures nationally on issues related to disaster preparedness, bioterrorism, chemical and radiological warfare, emerging infectious diseases, family medicine, osteopathic manipulative medicine and health policy.
She was named Physician of the Year by the Osteopathic Physicians & Surgeons of California in March 2011, received a Service Commendation from the Los Angeles County Board of Supervisors in August 2010 and was given the Spirit of Service Award by the Human Services Association in September 2010.
Hyla Cass, M.D Dr.
Hyla Cass is a nationally acclaimed physician, certified psychiatrist, and one of the USA's foremost authors and experts on the subject of integrative medicine. She combines the best of leading-edge natural medicine with modern science in her clinical practice of 25 years, writings, lectures, and nationwide media appearances. Quoted widely in newspapers and magazines, including the Los Angeles Times, The Toronto Star, Cosmopolitan, Newsweek, and People Magazine, she appears regularly on radio and television, including The Dr. Oz Show, The View, E! Entertainment, and MSNBC. She is the author of several popular books including User's Guide to Herbal Remedies, St. John's Wort: Nature's Blues Buster, Natural Highs, Supplement Your Prescription: What Your Doctor Doesn't Know About Nutrition, and 8 Weeks to Vibrant Health.
Dr. Cass also maintains a busy schedule of speaking engagements around the country, with topics ranging from complementary medicine and psychiatry, longevity enhancement, women's health (including natural hormone therapy), and weight management, to stress reduction, and natural treatments for addictions, anxiety disorders, and depression.
She consults to the supplement industry in formulating nutritional products and has formulated some unique formulas for enhancing mind, mood, and energy available on her website www.cassmd.com
Felix Nunez MD
Dr. Felix L. Nuñez is the acting Chief Medical Officer of the Family Health Care Centers of Greater Los Angeles, and former VP of Clinical Services for the Community Clinic Association of Los Angeles County. He is a board certified Family Physician with extensive clinical and administrative experience in both the private and public sector. Prior to joining the Community Clinic Association, he was the Medical Director of The South Central Family Health Center, an Assistant Medical Director with the Los Angeles County Department of Health Services, and an Assistant Clinical Instructor in the Harbor-UCLA Family Medicine Residency Program. He earned his Bachelor of Science degree in Biology from Loyola Marymount University in 1991, his Doctor of Medicine degree from Harvard Medical School in 1995, and Master of Public Health degree from the UCLA School of Public Health in 2001. In 1998 he completed a residency in Family Medicine at the Harbor-UCLA Medical Center and in 2005 was a fellow in the Primary Health Care Policy Fellowship of the U.S. Department of Health and Human Services.
Felix is a Clinical Assistant Professor of Family Medicine for the Keck/USC School of Medicine, a member of the Los Angeles County Medical Association, the California Medical Association, the American Academy of Family Physicians, the Association of Clinicians for the Underserved, and the Massachusetts Medical Society. He currently serves on the Board of Directors for the UCLA School of Public Health-Health Services Alumni Association, and the Loyola Marymount Mexican American Alumni Association. He is the past Chairman of the Clinical Advisory Group of the Community Clinic Association of Los Angeles County and is Chairman of the Advocacy Committee of the Association of Clinicians for the Underserved. Dr. Nuñez is a native of Los Angeles who was raised in El Sereno, a Latino community in Northeast Los Angeles.
Murray C. Clarke, D.Hom. L.Ac.
Originally from Auckland, New Zealand, Dr. Clarke is now a resident of California. He comes from a close family in which good health and respect for the needs of the children are highly regarded. Dr. Clarke was awarded a doctorate from the College of Homeopathy and is a diplomat of Acupuncture and Oriental Medicine from Emperor's College in Santa Monica, California, with post-graduate studies in clinical nutrition. After graduating with academic distinction, he served on the faculty of both Samra University and Emperor's College teaching homeopathy. Since 1988, Dr. Clarke has been practicing in Santa Monica, California where he continues to specialize in pediatrics with an emphasis on homeopathy and nutrition. He developed the ChildLife product line as a natural outgrowth of his experience with and concern for the health and well-being of his many patients.
Andreas Otto Reiff MD
Andreas Otto Reiff, MD, is a Professor of Pediatrics at Children's Hospital Los Angeles, Keck School of Medicine and Division Head of the Division of Rheumatology at Children's Hospital Los Angeles. He is also the director of the Pediatric Rheumatology Program at Miller Children's Hospital in Long Beach, California and a Visiting Clinical Associate Professor, Department of Pediatrics, University of Nevada School of Medicine.
Dr. Reiff received his medical degree from University Medical School in Freiburg, Germany. Following an internship in internal medicine and surgery at Kantonsspital Liestal in Switzerland, he returned to Freiburg and completed his residency at the University Children's Hospital.
He completed a research fellowship in the Division of Rheumatology and Bone Marrow Transplantation at Children's Hospital Los Angeles between 1993 and 1994, and a fellowship in pediatric rheumatology at University Children's Hospital in Freiburg from 1994 -1996.
An avid researcher and investigator, Dr. Reiff's primary research interests include the treatment, management, and genetics of pediatric autoimmune diseases; studying biologic immune modifiers, development of new immunosuppressive agents, and alternatives to stem cell transplantation. In addition to authoring and co-authoring numerous journal articles, abstracts, reviews, and book chapters, he has lectured on rheumatologic topics nationally and internationally. He is a clinical consultant for several pharmaceutical companies and serves on advisory boards for the Arthritis Foundation, Lupus International, and on the UCMG Business Development and Ambulatory Operations Committee at CHLA. He is a well known national and international speaker on biologic drug development and the treatment of chronic inflammatory eye diseases.
Dr. Reiff is board-certified in pediatrics by the European Community and the American Board of Pediatrics. He is a member of the Southwestern Pediatric Society, the Pediatric Rheumatology Collaborative Study Group, and the American College of Rheumatology. In addition, he is a founding member of the pediatric rheumatology research network (CARRA). He has received several honors, grants, and awards.
Tom Dawson MB.ChB., D.Phil (Oxon), B.Med.Sci., D.SportsMed
Dr. Tom Dawson is a registered, licensed sports medicine physician who has more than 20 years of experience in the healthcare sector. He has degrees in Physiology, Anatomy, and Genetics, Medicine and Biochemistry and multiple post graduate qualifications. Dr. Dawson is leading a DARPA (US Department of Defense) project that is advancing the use of electric field sensors for detection of human electrophysiological signatures. He is an Independent Scientific Advisor for the Defence Sciences Advisory Board (UK Government).
Dr. Dawson was the technical lead for human performance and medical innovation at QinetiQ Ltd and military medicine theme lead for the Haldane-Spearman Consortium (European consortium of academic and commercial research institutions) until early 2011 when he left to focus on Rescon. He held various positions, up to Program Director of the MSc in the Science and Medicine of Human Athletic Performance (07-9), from 2003 to 2009 in the Department of Physiology, Anatomy, and Genetics at Oxford University. He continues to work with that department, and also the department of Chemistry, as a research visitor.
Dr. Dawson has published and presented internationally in human performance and genetics, molecular biology, sensors, medical informatics, visualization and the autonomic nervous system in relation to the cardiovascular system. He has ongoing professional collaborations with the University of Sussex, Duke University, Johns Hopkins APL, and the University of Leeds.
Additionally, Tom continues to stay fit and healthy having previously competed to an international standard in diverse sports ranging from multisport adventure racing to martial arts.
Christine McMaster, FRG, DCH (RCSI), DObs (RCPI), MSc ChPH (University of Warwick), MICGP, MFPH
Christine works as a doctor with the Public Health Agency in Northern Ireland. Besides being a Public Health Consultant in the NHS, she is also trained as a General Practitioner and Disability Analyst. Her professional interests include cardiovascular health and well-being, child public health and obesity, community development, health intelligence, academic public health and health improvement. Throughout her varied career, she has learned that the wisdom of how to live a good life lies within each of us, hence her commitment to working collaboratively with service users and providers alike.
Prior to coming to Northern Ireland in 2007, Christine worked in the Health Service Executive and the Programme of Action for Children in Ireland; throughout she has fostered engagement with those closest to where health and wellbeing are determined- the young, the vulnerable and marginalized. She has collaborated with the All Ireland Institute of Public Health and supports voluntary and community organizations, including the West Belfast Partnership. She collaborates with a range of academic institutions on the island of Ireland in the context of research and teaching.
Christine has two boys, Alexander aged 18 years and Lucas aged 15 years. She shares her time between Donegal in the North West of Ireland and Northern Ireland, maintaining an active interest in all things living and outdoors as well as visual and performing arts. Her hobbies include music of all kinds, horse riding, skiing, running, cycling, walking, yoga, reading, and gardening. She is a contributor to and shareholder in Country Markets Ireland Ltd. Born and formally educated in Germany, she has lived on the island of Ireland for over 20 years.
Shankar Rao
Shankar Rao is an entrepreneurial executive with 20+ years of combined experience in executing strategic business initiatives, increasing margins and maximizing sustainable competitive advantage for both startups and industry leaders in Healthcare, Telecom, Defense/Aerospace, and Finance marketplace. He has a strong record driving business to profitability achieved through inspiring leadership, collaboration, uncompromising attention to delivering quality products, and leveraging disruptive technology
Anisha Bapna
Anisha Bapna graduated from Carnegie Mellon University with bachelor degrees in biomedical and materials science engineering. At Carnegie Mellon, Anisha expanded her knowledge of biotechnology and became the principal researcher of her own cardiovascular medical device laboratory. Anisha is passionate about saving the world through device creation and advanced data analytics.
At IBM Watson, Anisha has helped many Fortune 500 companies solve business problems in the medical device and life sciences industries.
Anisha currently works at the premier medical device idea generator, Coridea, leading preclinical and engineering efforts for several medical devices.
At the Human Health Project, Anisha advises the medical analytics team and focuses on product strategy and the evidence-based grading of medical data.