Click a date below to Register
This is a free service funded by an Awards for All Grant from the National Lottery Community Fund and the Halifax Foundation NI.
Sign up as a Human Health Project member to be kept up to date on future workshops and our other programmes in Northern Ireland, the US and other countries.
Understanding the Healthcare System in Northern Ireland Workshops
Human Health Project (HHP) is now accepting registrations for our workshops.

Would you like to be heard, learn how to navigate the healthcare system, and find essential information to empower you to take action and ownership of your care plan?

Would you like to be an ePatient or caregiver who is proactive and uses technological tools to seek information about your health? If the answer is YES, do not wait any longer!

Please register below for one of the workshops.

If you have any questions, please email [email protected] and we will get back to you as soon as possible.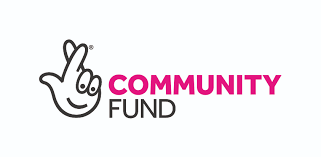 Partnering with HHP
As part of HHP's philosophy of collaboration, we are committed to partnering with local community health groups and associations to support quality improvements in healthcare, better population health and lower costs for all stakeholders. At HHP, we are excited to work with partners in this new program by promoting the sharing of best practices and allowing the dissemination of information and data worldwide.

HHP works in partnership to deliver patient advocacy training and case management which can be stand alone or integrated with the other elements of HHP IMPACT, Real-World Data and Learning Academy. HHP provides Advocacy Training and a Case Management System which included feedback and monitoring and outcomes and impact data.
Learn More About Our Other Services
Our project is growing and we want you to be a part of it.
More People. More Information. Better Health.